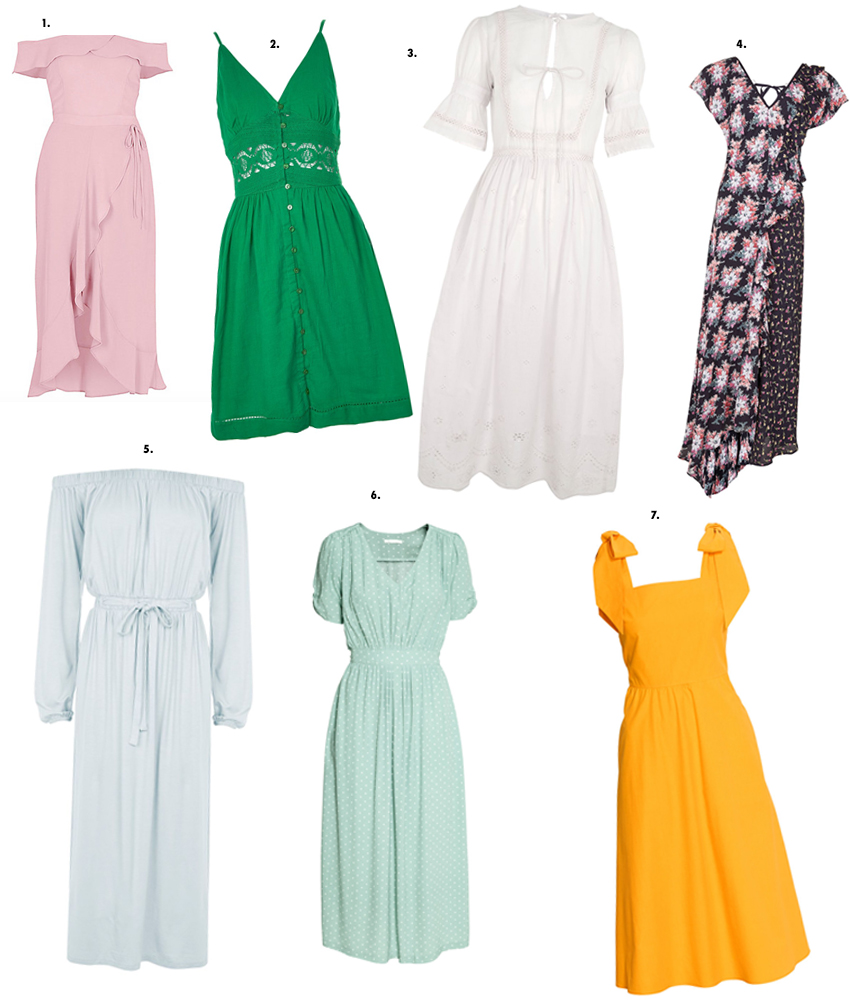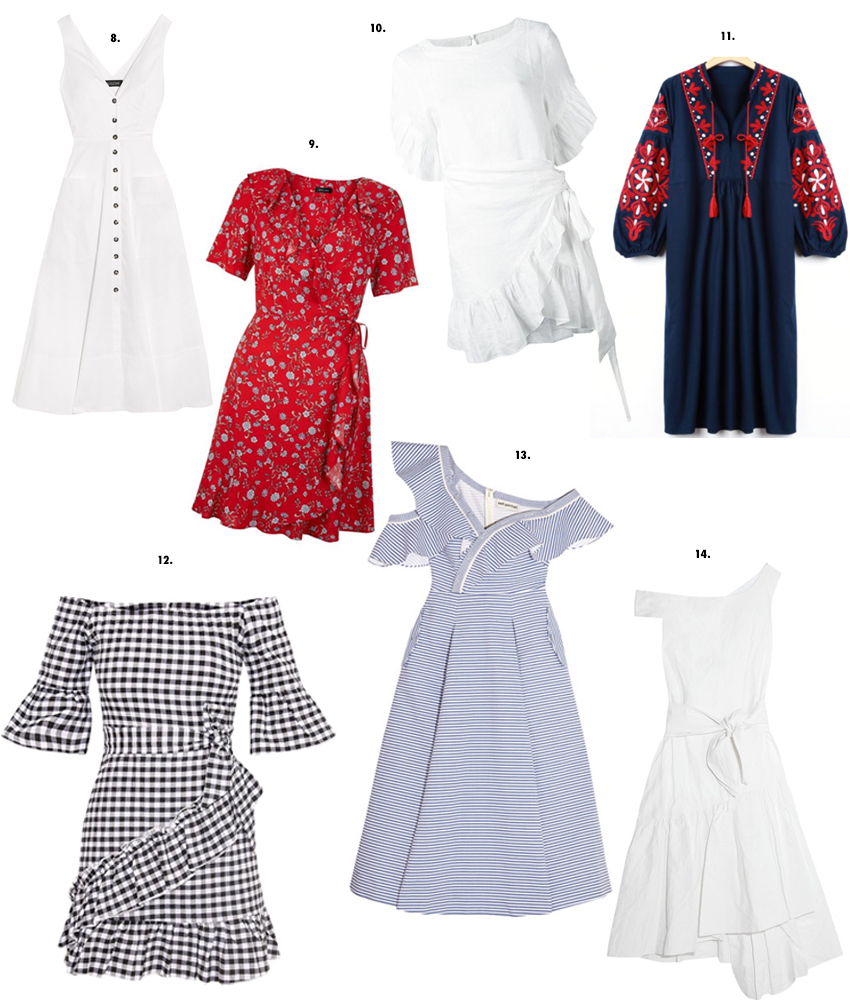 I have gone completely bonkers for badass spring dresses this past few weeks.   I was going to say days but that would be lying.  Don't get me wrong, I still love a good pair of old Levi's with a basic t-shirt, but this is different.  It's even easier.  It's five minute dressing requiring minimal coordination and minimal hassle,  add an easy spring bag (wicker?)  and simple spring flats or wedges and you are out the door.
Here are a few of my current faves.  Some are high end and some low end.    For more spring dress inspiration, have a look at my YouTube video on the best spring dresses under $500 and the best dresses under $100.
S P R I N G    D R E S S    H  I  T    L  I  S  T :
River Island Pink Bardot dress
Topshop Tall green dress (this would be killer with a tan or the very pale)
Topshop Broderie white dress (just hit new arrivals and I predict this selling out)
Topshop Splice dress (the split patterns keeps this modern)
Topshop bardot drape dress (long sleeves balance out the bare shoulders)
H&M V neck mint dress
H&M yellow square neck dress (the cut feels like a killer vintage find)
Saloni white button dress  (a classic that will last with a surprising back cut out)
Isabel Marant Etoil Delicia dress
Rosegal navy and red lantern sleeve dress
H&M Off The Shoulder Ruffle dress
Topshop Crochet Insert dress
H&M Yellow Shoulder Tie dress
H&M V-neck Mint dress
Topshop Bardot Drape dress
Self Portrait off shoulder striped dress (pinstripes balance out the ruffles)
PrettyLittleThing Gingham dress (similar to the Isabel Marant but in gingham)
Isa Arfen one shoulder asymmetric dress (a stunning day to night dress in flattering length)
The post 14 Badass Spring Dresses appeared first on Where Did U Get That.
SOURCE: Where Did U Get That – Read entire story here.