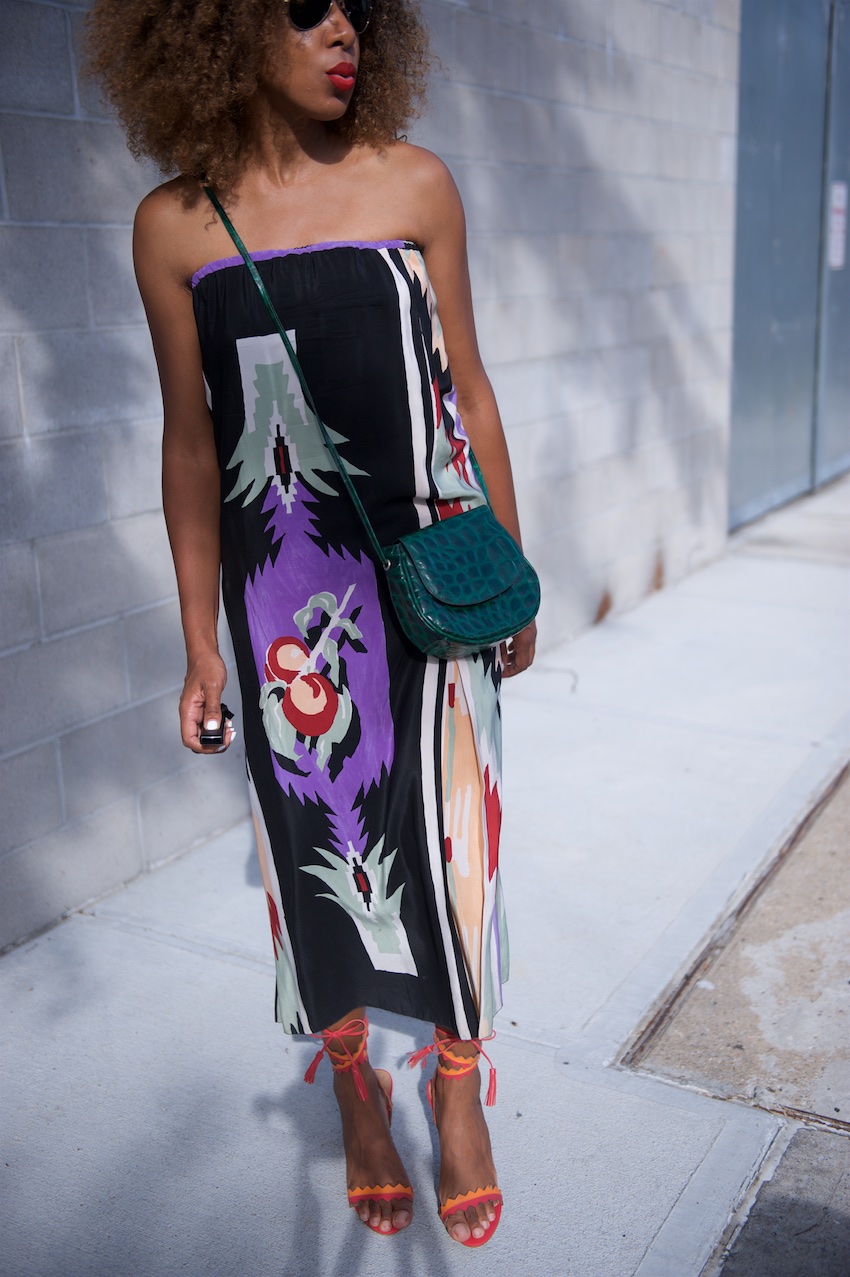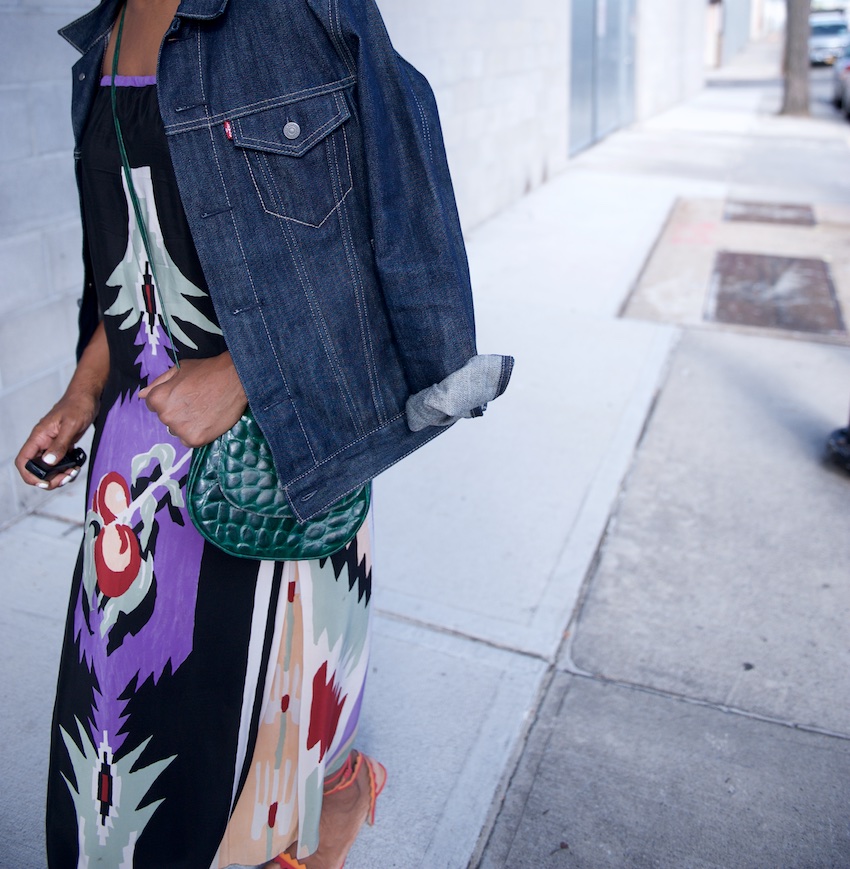 I am wearing a printed skirt as a dress with heels that remind me of the Caribbean which, given recent temps isn't that much of a stretch.
If you have a long skirt with a flexible waist just try it as a dress.  It's one of my fave ways to re-fresh old pieces or let's be honest, when you can't be asked to faff around in shops so just make do.  Add a jacket if you don't fancy having your arms out and to keep it more city vibe.   Obviously this works with white trainers or an old pair of Chuck Taylors.
Is it still hot enough for going strapless where you are? Do you even wear strapless dresses?
.    .    .
Skirt (as dress):  Brooklyn flea market.  Try this Alice & Olivia skirt shown both ways. Sandals: Steve Madden (on sale in three colors).   Bag:  Thrift.  Jacket: Men's Levi.  Shades: Ray-Ban.  Lipstick: Sephora 'Always Red'
SOURCE: Where Did U Get That – Read entire story here.