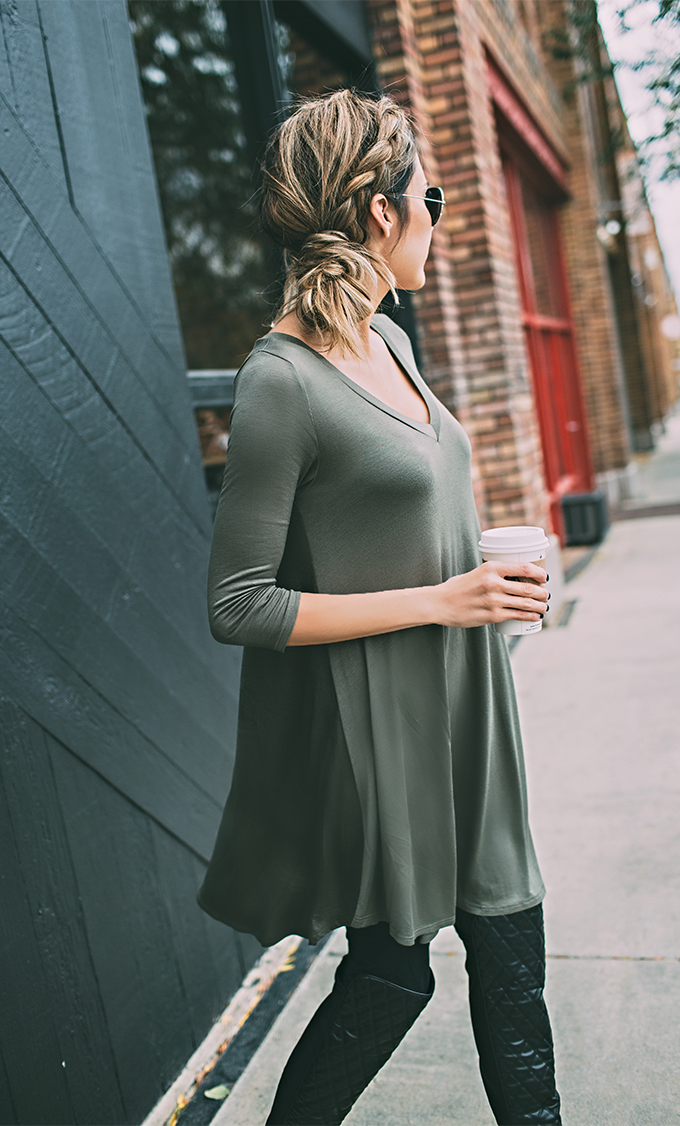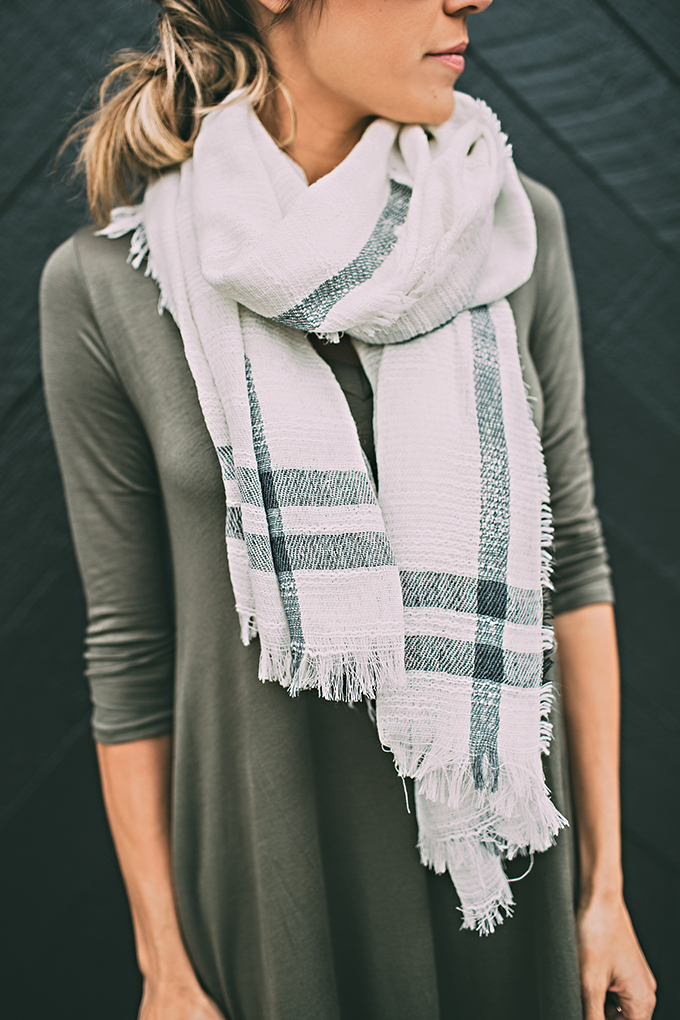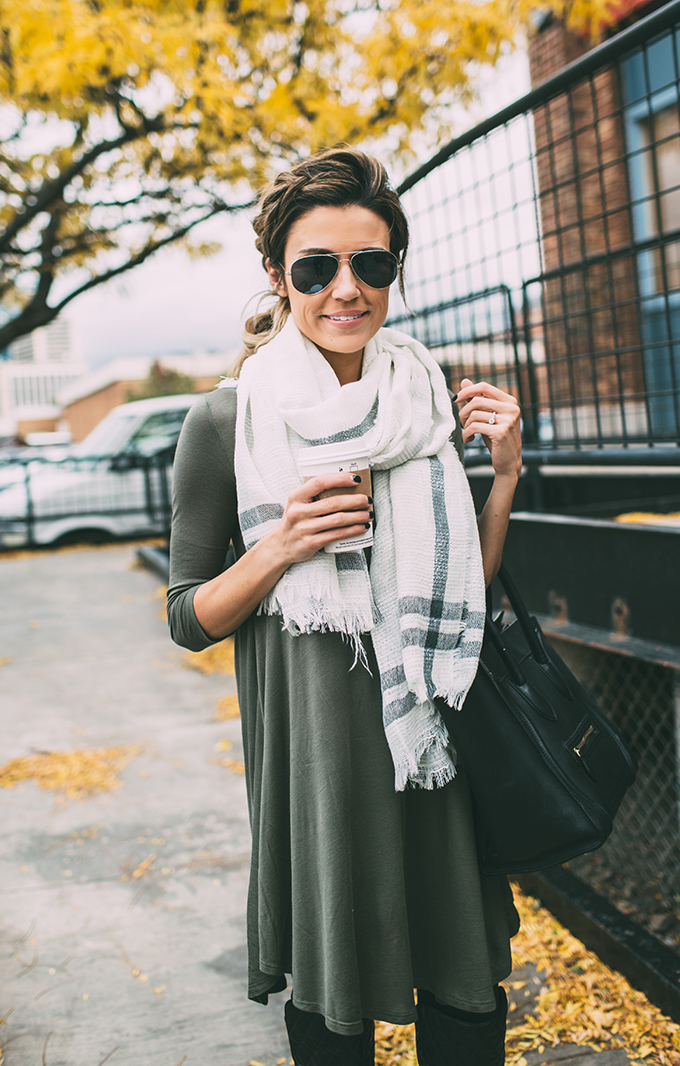 DETAILS: OLIVE DRESS (UNDER $50 – ON SALE CODE: EVERYTHING) | WHITE AND BLACK SCARF (20% OFF CODE: EVERYTHING – SIMILAR HERE) | BLACK LEGGINGS | BLACK QUILTED BOOTS (ON SALE! ALSO LOVE THESE) | SUNGLASSES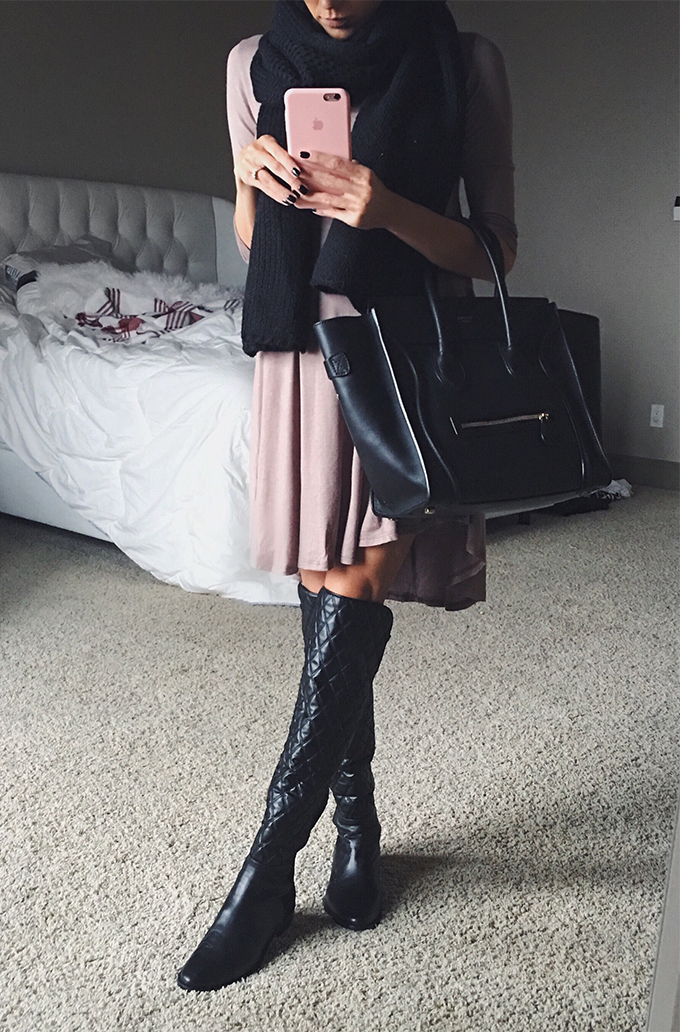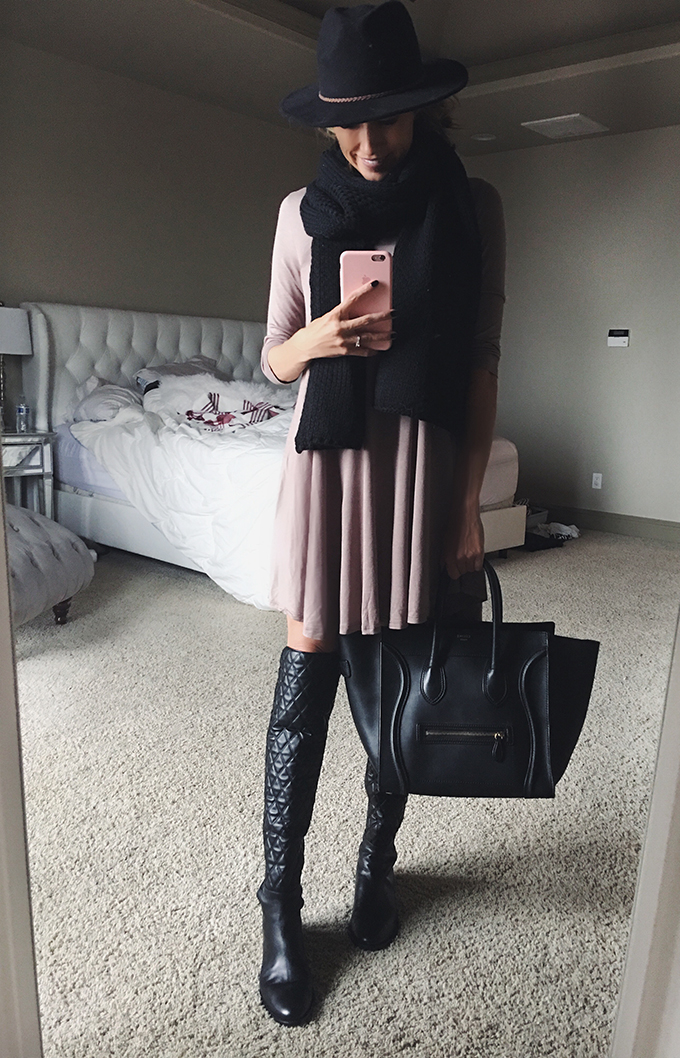 DETAILS: TAUPE DRESS (UNDER $50 – ON SALE CODE: EVERYTHING)| BLACK KNIT SCARF (UNDER $30 – ON SALE CODE: EVERYTHING) | BLACK QUILTED BOOTS (ON SALE! ALSO LOVE THESE) | BLACK HANDBAG (CELINE – SIMILAR HERE)
I love lightweight dresses for layering. Especially in the winter when you can add scarves and cute coats, or on those days you feel bloated and don't want to squeeze into your jeans 😉 This jersey dress comes in 3 colors and is actually under $40 with the discount (20% off – code: EVERYTHING). These knot dresses are another favorite I wear all the time!
We are running 20% off site wide today only – so stock up on some of your favorites! This cozy Mom life is the best life sweatshirt is one of my favorite sweatshirts! A lot of stuff is selling out so make sure and grab a couple of your favorites before they are gone.
XX,
Christine
SOURCE: Hello Fashion - Read entire story
here
.