Thanks a million for the kind words in yesterday's post…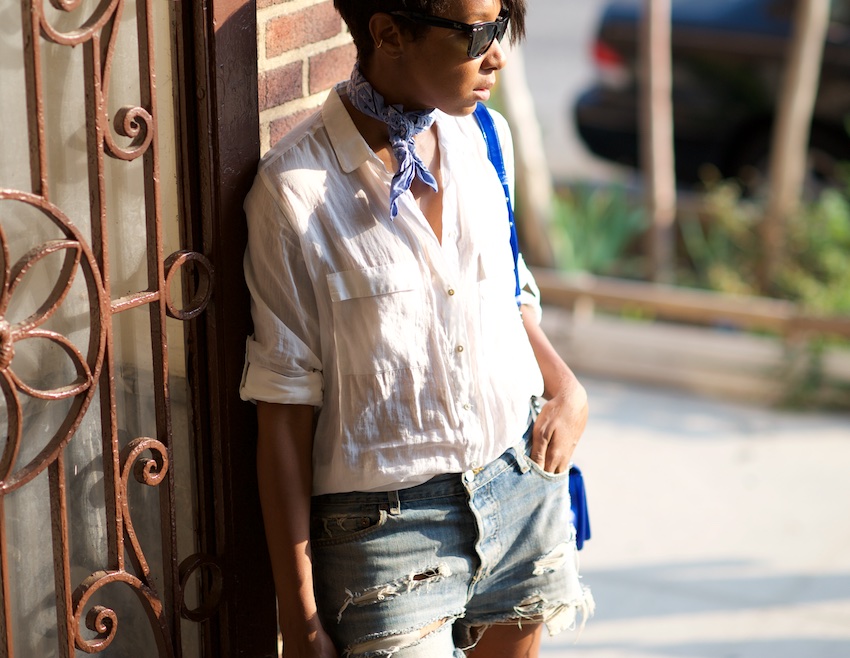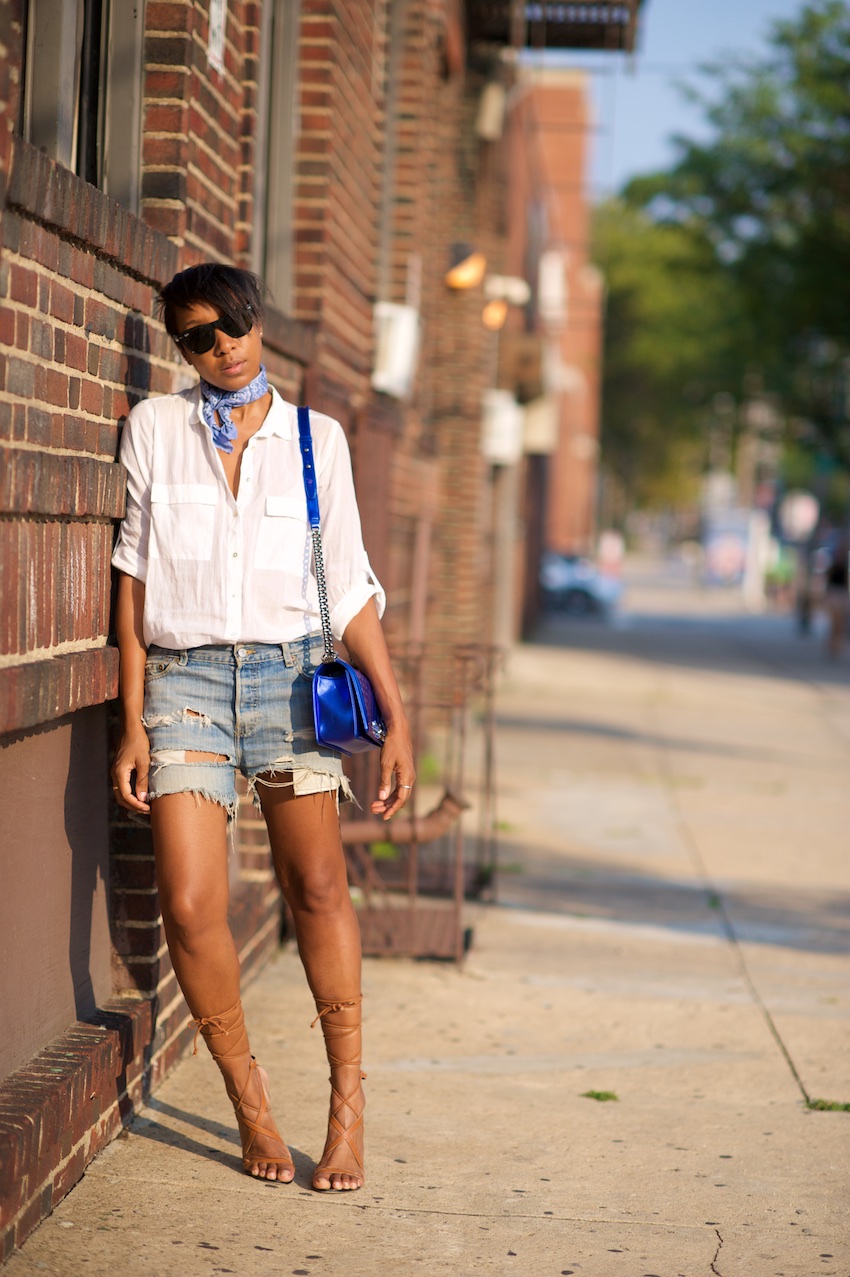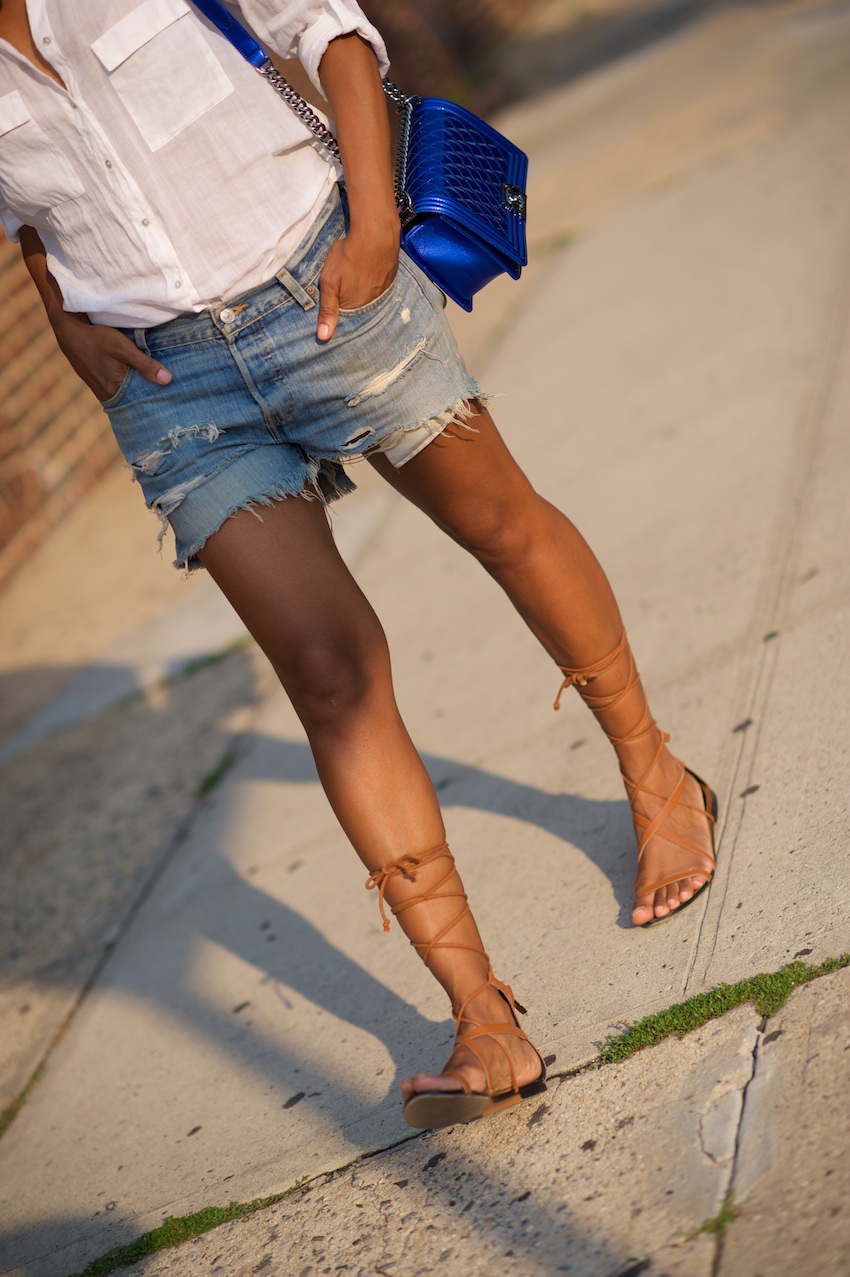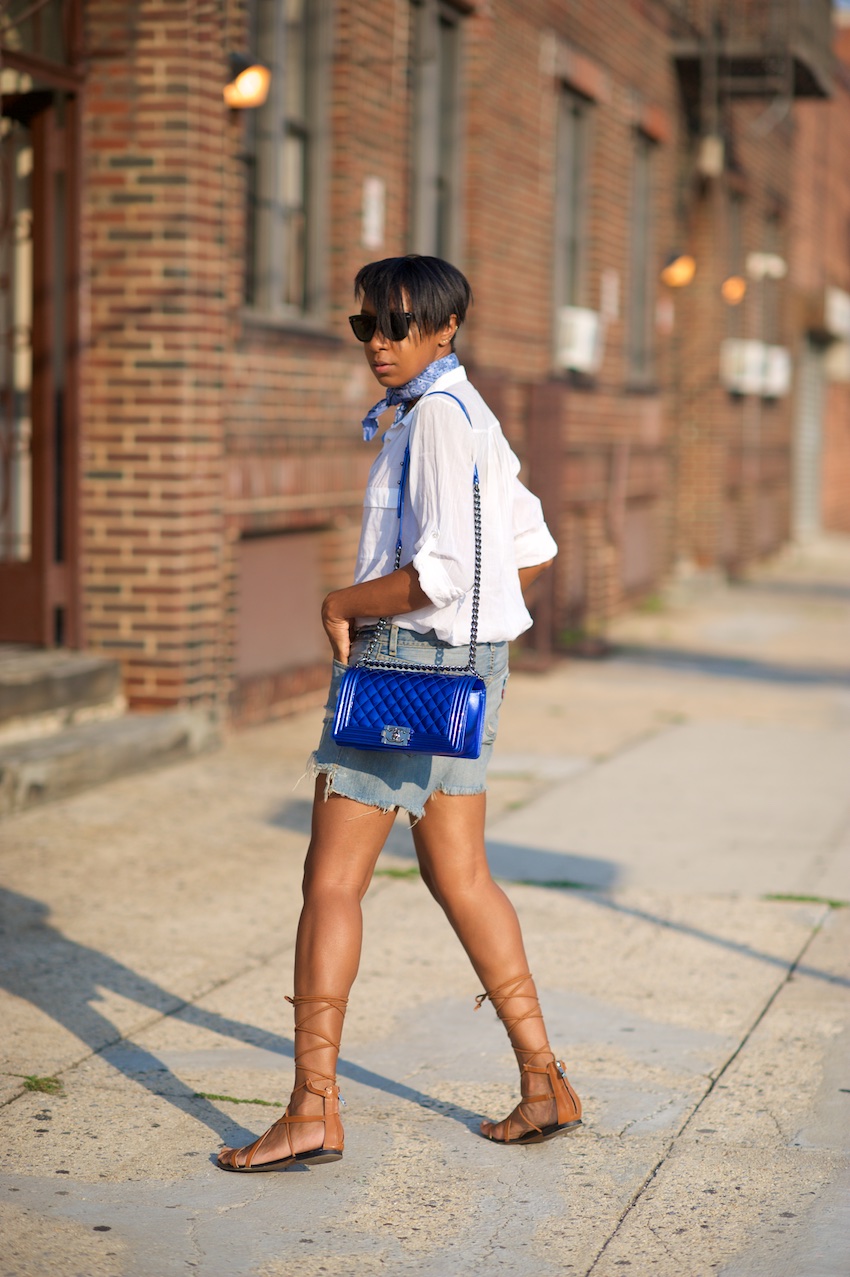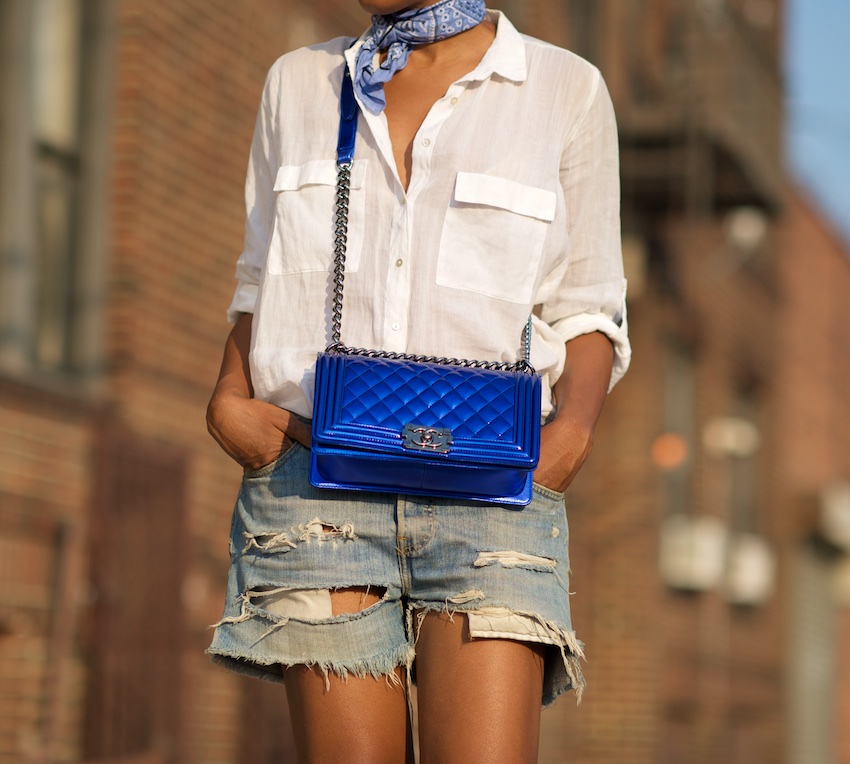 Shirt:  Zara. Shorts:  Levi's (DIY shredded). Try Urban Outfitters (loads are on sale). Sandals: Mango.  Bag: Chanel.  Similar from Calvin Klein and Rebecca Minkoff. Shades: Ray-Ban. Bandana: Vintage shop in Brooklyn
I know you say I help you but honestly, a lot of you help me! Those snippets of a conversation with you are absolutely priceless.  Ok so back to reality…
 I semi lived in these shorts all summer. I wake up, I shower, I eat, I put on these shorts.  It's probably what most of you wore too unless you're in London where I heard the summer was crap overall (again)?
Question:  Was your summer (where you are) as bad or are you having an Indian summer like New York is at the mo?
SOURCE: Where Did U Get That – Read entire story here.